COMMENT OF THE NATIONAL LEGAL INTERNET PORTAL OF THE REPUBLIC OF BELARUS
The Law for production and circulation of
organic products
 was adopted on November 9, 2018. The Head of State signed Law No. 144-З "For production and circulation
 of organic products"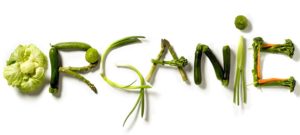 According to the document, organic products are understood as products of plant, animal and microbiological origin, which are used for human consumption or as animal feed, raw food used for the production of food products, seeds obtained as a result of the production of organic products. The concept of "circulation of organic products" includes storage, transportation and sale of organic products.
It has been established that organic products must be separated from non-organic products at all stages of their production.
The Law defines the requirements for the production processes, as well as for the circulation of organic products.
In particular, in the production of organic products, it is prohibited:
to use land plots, water objects and (or) their parts that have been contaminated with waste, chemical and radioactive substances;
to apply chemical fertilizers, chemical crop protection products, and other chemically synthesized products;
to use ionizing radiation.
The document allows parallel manufacturing of products – simultaneous production of one type of organic and non-organic products – provided that no contact or mixing these types of products is allowed.
Voluntary certification of organic products and their production processes is also introduced to prove that they comply with the state standards of Belarus, which establish requirements for organic products, with technical codes of the established practice, specifying the requirements for production processes of such products.
If there is a certificate of conformity of the National Conformity Assessment System of the Republic of Belarus issued in respect of organic products and their production processes under voluntary certification, legal entities and individuals are included in the register of organic producers. The register will be published on the official website of the State Committee for Standardization.
In addition, producers of organic products are granted the right to put the "Organic Product" label on consumer or shipping packaging. The main provisions of the Law come into force one year after its official publication